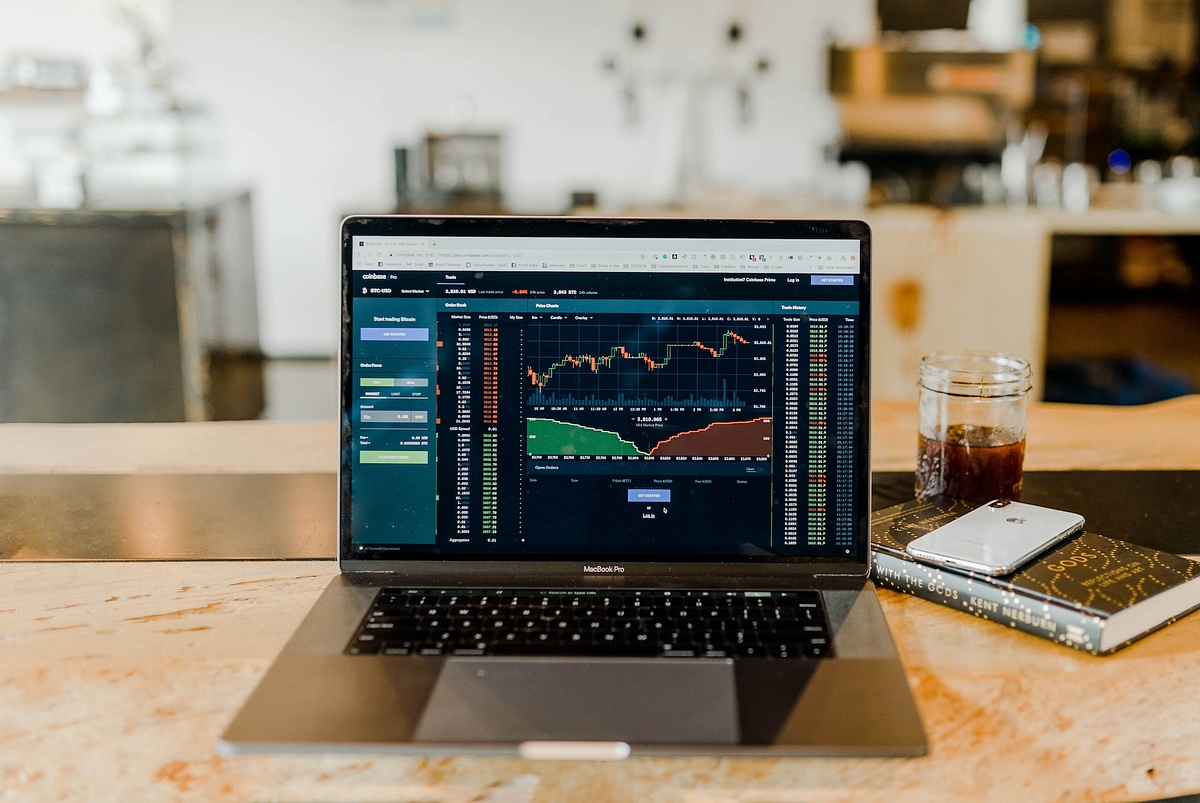 The two main types of investors are retail (individual) and institutional. The most prominent differences between these two investment camps are:
Retail, or individual investors, invest their own money for their own goals, such as retirement, education, etc., and may or may not have an advisor.


Institutional investors include large entities investing money for others. These investors typically have professional advisors and market analysts.

The primary differences between these two types of investors include the size or scope of their investing prowess, how much money they have available for investments, and their overall knowledge of the market. Both types of investors have distinct advantages and disadvantages.
Here, you'll learn about retail vs institutional investors, their key differences, and which type of investor you are or should be.
What is an institutional investor?
An institutional investor makes decisions regarding investments for a large pool of shareholders or individual investors. An institutional investor typically trades large numbers of shares simultaneously.
Institutional investors who perform this type of large-scale investing usually can access investments that retail investors cannot. A good example of this is the difference between Berkshire Hathaway Class A and Class B stock:
As of October 31, 2022, Berkshire Hathaway Class A stock was trading for $451,900 per share. Berkshire Hathaway Class B stock was trading for $299.63.
Class A stock is reserved for institutional investors, whereas Class B is accessible to retail investors.
An institutional investor has a much larger capital pool and accounts for the bulk of market trades. Some examples of this type of investor include banks, hedge funds, mutual funds, endowment funds, pension funds, and insurance funds.
Types of institutional investors
Banks
Banks pool equity from shareholders, and additional deposits, then invest this capital into assets on the balance sheet. A bank's investment goals are very similar to that of an insurance company.
Hedge Funds
A hedge fund was originally designed for holding long- and short-term stocks. The fund's position in each stock was "hedged" to lower overall cumulative risk, meaning the fund's investors would make money regardless of market performance. Only wealthy investors can access hedge funds because of the substantial management fees and the amount of risk involved, which is much higher than typical investments.
According to Statista, total hedge fund asset value worldwide was $5.13 trillion USD as of June 2022, with the United States leading the world in assets under management (AUM).
Mutual Funds
A mutual fund is any company pooling the money of several investors within a portfolio. The money is then invested in stocks, bonds, equities, and other securities. Professional asset managers decide the allocation of funds in hopes of producing capital gains for the investors. While a mutual fund is an institutional investor, retail investors can access these managed portfolios.
As of a June 2022 Statista report, BlackRock is the world's largest mutual fund. The United States has 7,481 mutual funds, accounting for 32.4% of the world's funds under regulated management.
Endowment Funds
Endowment funds are financial assets held by non profit organizations that contain all capital investments and any money earned or raised by the nonprofit to fund its mission. The primary purposes of endowment funds are the assurance of the organization's financial health and that of its beneficiaries over the long-term.
An endowment fund example is the money donated to a college or university for research, building maintenance, or academic scholarships. For instance, the endowment fund at the University of Cambridge grew to $4.208 billion USD in 2022.
Pension Funds
Pension funds are plans that offer a specific group's retirement income. A pension fund usually has a great deal of money set aside for investments and are typically the main investors in both privately held and public companies. Pension funds are particularly important in the stock market, which is mostly dominated by institutional investors.
An example of a pension fund is the retirement plan for public school employees.
Insurance Funds
Insurance companies protect both businesses and individuals from financial losses in the event of an accident, death, or other protected action.
Each month, insured individuals and companies pay a premium which is then invested in the market for profit. The profits are then reinvested in a wider asset range. An insurance company might invest in several areas, but most investments are typically in bonds, as they're considered safest. In fact, many consider United States Treasury Bonds the safest investment category of all.
According to Statista, the total value of insurance premiums in the United States was $1.36 trillion USD in 2021.
What is a retail investor?
Retail investors aren't professional, or institutionally based investors. Retail investors are individuals. A retail investor may buy or sell debts, equities, or other investment vehicles using a brokerage, bank, or mutual fund. Retail investors often complete trades using a brick-and-mortar brokerage or an online investment portal. This type of investor manages and invests their own money for their own goals, such as retirement, funding children's college educations, or other personal endeavors.
In contrast with institutional investors, retail investors invest less money and on a less frequent basis.
Retail, or individual, investors have much less investing power, so their commissions and fees for investments and trades are typically much higher compared with institutional investors.
The Securities and Exchange Commission (SEC) helps protect individual investors and ensures an orderly, proper functioning market. The SEC considers the majority of retail investors less sophisticated than their institutional counterparts, so protections are in place to help retail investors avoid investments considered either risky or more complex than their investment understanding.
Individual investors certainly have a lot more resources today, such as investment and financial education and trading platforms designed to inform their strategies. But institutional investors have a way of driving the markets that retail investors may not fully comprehend and can still be vulnerable to.
Advice and considerations for retail investors
Some retail investors don't think about long-term investment implications and may act impulsively, only focusing on short-term gains. The best, most informed retail investors have a bit of an edge over institutional investors. For instance, if the market experiences a sudden drop, the typical institutional investor has to sell off to satisfy existing investors. On the other hand, a retail investor with an even temper can thoughtfully re-evaluate their standing in relation to current market decisions, look for more attractive investments, and keep their eyes on the long-term prize.
The best advice for retail investors new to managing risk at market scale includes:
Know the risks. There are risks in addition to financial, including emotional and behavioral.

Know your finances inside and out. How much can you afford to lose?

Have a solid plan in place. What are your goals, and what types of risk can you endure?

Don't attempt to time market fluctuations. The best investors know it's not about timing the market; it's about the amount of time in the market.

Diversify. Your portfolio should be a well-balanced blend of various investment types, and not an all-in on any one type of investment.

Have backup emergency funds. If you experience a market crash, protect yourself from losing everything.

Don't forget the fees. Remember to factor in investment fees and taxes on your gains.
Key differences between retail and institutional investors:
| | | |
| --- | --- | --- |
| | RETAIL | INSTITUTIONAL |
| Whose funds do they use to invest? | Their own | The pooled funds of others |
| Trading patterns | Less frequent, can keep funds invested long term | More frequent, have to sell during market dips |
| Investment volume: how much do they invest? | Typically smaller amounts | Typically larger amounts |
| Investment knowledge | Limited | Broad |
| Fees | Typically higher commissions and other fees | Little to no fees, smaller commissions |
| Regulations & SEC oversight (protective regulations) | Regulations and oversight are meant as protections for retail investors | Regulations and oversight are meant to restrain institutional investors from making trades based on knowledge that's not made public |
| Rules & limits (i.e. psychological limit to investments) | Retail investors are ruled by their own financial goals and adjust investments according to their personal investment roadmap | Institutional investors are ruled by the financial goals of the fund and its investors and must invest or sell accordingly |
| Trading temperament | More even-tempered | More prone to panic sells during market dips |


Retail vs institutional investing: which is right for you?
If you're a brand new retail investor, learning investment fundamentals is an absolute necessity. Your personal investment strategy is best supported by a deep understanding of risk vs reward. But this is true whether you're new to investments or you're a seasoned veteran.
Get started investing and connect with Hedonova. Our investing knowledge and resources can help you design the investment strategy that's best for you. Take a look at our assets and consider making Hedonova your investment home.