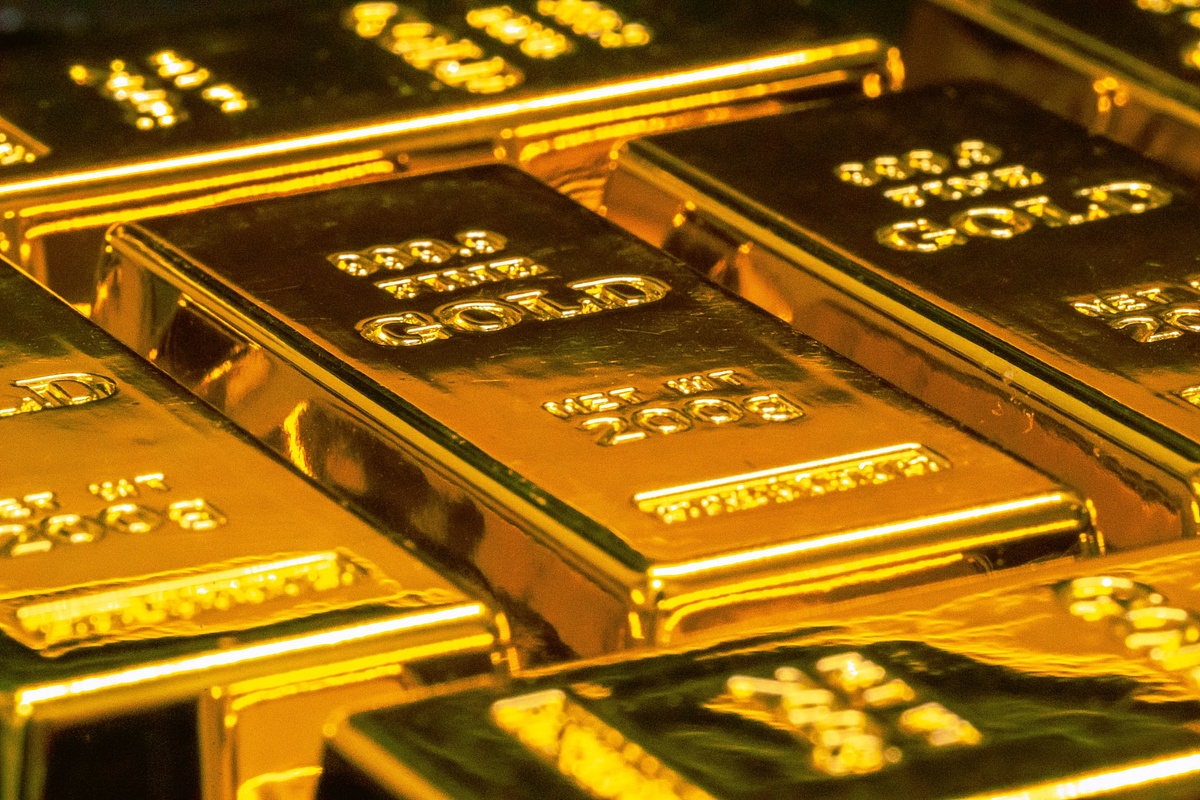 The investment world is more than just the typical trading of stocks — there's an entire universe of possibilities. Rounding out these possibilities are alternative assets. Though you may have heard of hedge funds or venture capital, what are they exactly? And are these investments the right option for your portfolio diversification goals?
What Are Alternative Investments?
Alternative investments, or alternative assets, are so named because they don't fall under the umbrella of traditional investments. Traditional investments include:
Stock shares

Bond notes

Cash and cash equivalents
Alt investments can be almost anything that doesn't fit into those three categories above. On any list of alternative investments, you might find:
Art and other collectibles

Private equity

Hedge funds

Commodities, such as agriculture and precious metals
Sometimes, certain types of real estate investments also fall under the alternative umbrella.
Why Invest in Alternative Assets?
What you invest in and how is a personal decision based on many factors. Financial goals are one of the most significant influences on your investment portfolio. Consider these questions:
What do you want to accomplish?

How do you plan on reaching your goals?

What is your risk tolerance?
Depending on your answers, certain advantages of alternative investments might mean more or less to your strategy. But these benefits might pique your curiosity:
There's relatively little to no correlation between alt investments and conventional investments. Stocks might be dipping while gold could be soaring.

This lack of correlation with traditional investment assets means you could improve your diversification with some alternative assets in your portfolio.

Alternative assets aren't exposed to the same volatility seen in the broader market, so risk is somewhat reduced.

Alt investments also protect against inflation risks — a buffer for your portfolio in the event prices rise or fall unexpectedly.
There's also the potential for alt investments to outperform the broader market. The greater the risk, the greater the reward, which can lead to increased returns.
How Do Alternative Investments Work?
Because of an alternative investment's unconventionality and enhanced risk, these investment types are usually only in the portfolios of accredited investors and institutions.
This doesn't mean a typical everyday investor can't invest. In fact, you might be an accredited investor — and not even know it.
As alt asset access continues expanding, everyday investors are taking notice because it means further diversity, potentially greater returns, and an avenue that has nothing to do with today's volatile markets.
While alternative assets are classed outside traditional investments, there are also differences between alternative asset classes. That said, some characteristics that alt assets have in common include:
They're not usually liquid.

The SEC typically doesn't regulate these assets.

Valuation is difficult for multiple reasons.

Their value doesn't typically fluctuate in tandem with stocks, bonds, and other traditional investments.
Examples of Alternative Investments
Let's take a look at the different types of assets classified as alternatives:
Private Equity
A private equity fund is an investment comprising pooled funds from individuals, which are then invested, often to obtain a controlling stake in a private or publicly held company. Private equity investors tend to have active management roles in the companies in their portfolio. They often provide these companies with capital, either financially or intellectually.
Private equity funds have an end goal of restructuring a company once they acquire a financial stake — by offering capital to the company, they can help boost the company's growth. The equity fund sees the fruits of its labors after liquidation in the form of an IPO (initial public offering), or when the company is sold.
Hedge Funds
Somewhat like private equity, a hedge fund is also a privately funded investment. A hedge fund often uses several investment strategies, some of which might be considered risky, in hopes of seeing incredible returns. If you're considering adding a hedge fund to your portfolio, it's important to understand that the fund's managers can invest your money as they choose — and that can mean foreign currency, a startup company, stock derivatives, securities, and more.
This investment is normally a private partnership. There can be several partners, but only one of these partners is crowned with "hedge fund manager" status. Prior to any investing, all partners agree on the fund's mandate, which is basically an outline of the fund's goals and the rules the fund manager must follow. The manager oversees the portfolio and can decide when, how, and where funds are invested but cannot deviate from the mandate.
Real Estate
Real estate is one of the easiest to access and most widely held of all alternative investments. Because owning a home is considered a real estate investment, 65.5% of US residents are alternative investors just by being homeowners.
A real estate investment is the purchase of an actual piece of property, such as a:
A house you plan to live in

Multifamily home or complex

Land for uses other than agriculture

Commercial building
Investing in a fund that solely invests in real estate is also considered real estate investing.
A real estate investor who uses their investment dollars to purchase a house or land is banking on the appreciation of that asset over the life of the investment. At some point in the future, they'll hopefully see returns when they sell. Investors who choose rental assets, such as multifamily units or retail outlets, seek to generate a steady income, gradually earning their initial investment back via monthly rent payments, and look forward to ongoing income down the road.
Commodities
Commodities are one of the best examples of alternative investments. Commodities include natural resources — which are basically anything that begins its life in the earth. Commodities can include gold, silver, farmland, vineyards, and more.
Hedonova invests in agronomy — a.k.a. the agricultural economy — and with good reason: as long as humans are on the planet, we'll always need food. But commodities investments can mean other resources, too, such as oil, iron ore, minerals, forests, and any other naturally occurring resource that humans use or need for sustenance. Investing in agronomy offers various lucrative income streams.
When you invest in a forest, for instance, you can earn residual income from selling rights to use the land, harvest the minerals, cut down the trees, or build communities — all of which can present multiple subsequent income-making opportunities.
Organizations in other countries consider land in the U.S. prime real estate. For instance, China's commodities are scarce. If you buy or invest in things that other countries have in short supply, they can become a strong, steady source of investment income if those foreign organizations or governments must purchase what they need from you or a company you've invested in.
Collectibles
Collectibles are physical items people enjoy collecting. These are considered physical assets, but the collector is normally more interested in the item's sentimentality than its value. That said, some collectors specifically purchase items to hold onto in the hope that the items will eventually be valuable in the future.
Anything can be considered collectible — it all depends on the collector. Some people enjoy collecting wine, rare books, and old cars. More recently, non-physical collectible items known as NFTs, or non-fungible tokens, have proven a lucrative investment, too.
While collectibles should certainly be on your list of alternative investments, they're not for everyone. For one thing, there's no way to know which ones will rise in value or which ones won't. Because collectible items can be literally anything, part of the valuation relies on other collectors looking for that specific item. Trying to gauge the collectibles market is like trying to predict the weather — you can use tools and research, but you still might be off.
There are drawbacks of collectibles:
They're not regulated like most investments.

Pricing can wildly fluctuate between sellers.

It's not considered a liquid investment type.
In fact, you might know someone who got in on a hyped-up collectible craze at some point, such as baseball cards and Beanie Babies. Today, there is no longer a market, and these once-valued items aren't worth much. Then again, a Honus Wagner baseball card valued at $1.26 million broke records when it sold for $6.6 million in 2021, which is proof that collectibles are worth considering because you just never know.
Startup Companies
Have you ever wondered how to invest in startups? Venture capitalists offer much-needed capital funding to promising companies just getting off the ground. These companies might just need a boost, so these investors take the chance and provide the necessary funding in exchange for company equity. Some may even lend a hand in directing the new business owners or take on an active management role. The venture capital investor remains with the startup, oversees its progress, and releases additional funding rounds when the company meets benchmarks. Once the company is bought, merges with another company, or releases its initial public offering (IPO), the venture capitalist exits the company and the investment.
Other Examples of Alternative Investments
Get Started Today
The possibilities on this list of alternative investments offer investors a way to take part in the market in a way that makes most sense for their investment goals.Contact us to learn more about our list of alternative investments, our process, and how you can get started growing your alt investment portfolio.