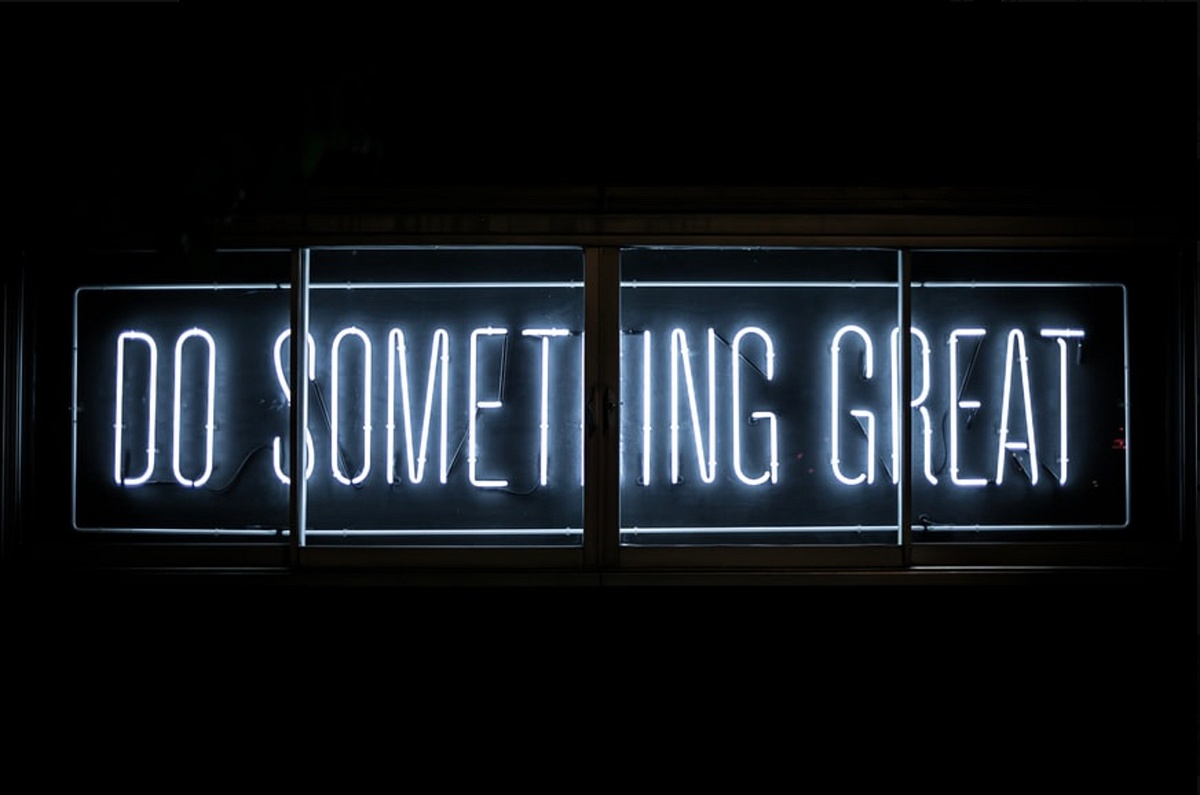 Back in the day, the only way for the average investor to invest in a company was to wait until after its initial public offering (IPO). After an IPO, however, is when the company has already seen massive gains, is already well known, and already has strong backing from one or more angel investors.
Modern investing is different. Ever since the 2012 JOBS Act was passed, you can now invest in pre-IPO companies to reap major rewards. Find out how to invest in startups before IPO and why you don't need to be a billionaire or even a millionaire to become an angel investor. Explore the pros and cons of pre-IPO investing to see what makes this a superior alternative asset investment to boost your portfolio. 


What Is Pre-IPO Investing?
When you invest pre-IPO, you can become a shareholder in a company before it registers common stock with the SEC. Due to the JOBS Act, companies can have up to 2,000 shareholders before going public. If you choose to invest pre-IPO, you can get in on early gains and take a seat at the table before a company becomes the next big thing. This can be at the very start of the company's life or at any time before they go public.
For the company, this investment strategy can fuel the necessary growth it needs to become public. Small companies need to scale up and reach maturity before they are ready to announce their IPO.
What Are Pre-IPO Shares?
A company can sell pre-IPO shares during the startup, growth, or maturity phases before going public. While there are some legal differences, pre-IPO shares are generally bought and sold in a similar manner to shares on the stock market. In many cases, you'll need to own these shares for up to a year before you sell them. The goal for many pre-IPO investors is to hold shares until after the IPO. 


Can Retail Investors Buy Pre-IPO Shares?
As an individual investor, also known as a retail investor, you have limitations in the ways you can invest. Unaccredited investors weren't able to buy pre-IPO shares until the JOBS Act, which details how to invest in pre-IPO startups with a starting investment of $100 or more.
Before this act, retail investors had to go through institutional investors. These include fund managers and portfolio managers making large-scale investments on behalf of pension funds or mutual funds. While it's still helpful to go through an investment platform, you no longer need to be accredited to get in on early-stage growth and profits.


How to Buy Pre-IPO Shares
Now that you know it's possible to buy pre-IPO shares, it's time to learn how to invest in startups before IPO. The SEC details investor criteria that you may need to meet to start investing. It's possible to navigate these regulations on your own, but it can be more convenient and less stressful to work with a broker, firm, or fund.
This is particularly true if you're not an inside person. Traditionally, shares were only sold to accredited investors, employers, or other major players in the early stages of a startup. Now that the JOBS Act made it possible for an outside retail investor to get in on the action, it's time to consider which of these buying strategies works best for your situation.


Use a Broker
Brokers have long been able to buy pre-IPO stocks. Trades from these financial professionals can help you find available stocks to purchase as a retail investor. Pre-IPO trades with a broker work in a similar manner to traditional trades. The number of stocks and availability through a specific broker may be more limited, however, so you'll need to do some research into the startups you wish to invest in.
Many brokers also put restrictions on their pre-IPO trades. You may need to meet a minimum investment threshold or comply with stock resale restrictions imposed by the broker. Some brokers specialize in startups, while others trade pre-IPO stocks as part of a diversification strategy.


As an Angel Investor or VC
Be a venture capitalist (VC) or angel investor to help get a startup off the ground. These early-stage investors take on the risk that the company won't succeed. But this risk comes with the possibility of massive gains as you take your seat at the ground level of a startup.
One of the most important steps in learning how to invest in pre-IPO startups as an angel investor or venture capitalist is to do your research. Feel confident about a startup and its leadership before you invest. Here are some steps to consider as you explore how to invest in startups before IPO:
Research private companies preparing to issue pre-IPO stocks.

Use a crowdfunding platform to connect directly with companies.

Find startup pitch competitions and events.

Contact private companies directly to make a pre-IPO stock purchase offer.


Indirectly Through a Firm or Fund
If investment criteria, cold calls, startup research, and all the other direct-buying-strategy steps are making your head spin, then consider an indirect approach. You can still purchase stocks and invest in pre-IPO stocks without blazing trails on your own. Here are some indirect purchase strategies that can be easier:
Find a private equity exchange-traded fund: These funds are pools that are used to purchase private equity shares from a range of companies.

Consider a publicly held venture capital firm: You don't have to be your own venture capitalist to help launch startups. Investing in a VC firm allows you to buy stocks through a professionally managed portfolio of pre-IPO stocks.


Keep in mind that indirect investing means splitting your potential gains with a team of professional managers and financial experts. This reduces the time and stress you have to take on to find the perfect startup to fund, but it also means potentially smaller gains from startup growth.


Are Pre-IPO Stocks a Good Investment?
There is a big difference between knowing how to invest in startups before IPO and knowing how to make a good investment in pre-IPO stocks. If you're looking for growth beyond the S&P 500 and see your VC investment transform into a thriving startup on the verge of going public, then check out these reasons why pre-IPO stocks can be a good investment:


Buying at a Discount
Going public is a major decision for a company. The IPO can result in a valuation below the company's expectations, leading to a less-than-successful launch. Because of this risk, stocks sold before IPO may be sold at a discount.
This discounted price allows a company to sell a large number of stocks quickly to prepare for an IPO. The company hasn't been officially valued on a public exchange yet, so the true cost of an IPO stock is still an open question. This is your time to swoop in, purchase stocks, and prepare for major potential gains.


Potential for Exponential ROI
Successful startups often grow quickly and exponentially. As they see massive scaling, you can see exponential return on investment (ROI) growth. The average returns from the Standards & Poor's (S&P) 500 Index from 1957 through 2021 are 11.88%. Pre-IPO and alternative investment returns may come with more risk, but both have the opportunity for exponential ROI that beats the S&P 500 Index.
While 11.88% is a competitive return, and the S&P 500 may seem like a reliable investment option, pre-IPO shares give you the opportunity to earn far higher returns. Some sectors have seen returns that average three times more than S&P 500 returns.


Shorter Holding Periods
While some investments are a long-term strategy, most pre-IPO stocks are best seen as short-term opportunities. Most investors choose to only hold these stocks for between three months and two years, depending on the time of purchase and the company's strategy.
One way to leverage shorter holding periods is to purchase pre-IPO shares between the last round of private funding and going public. This small window can see a lot of growth and positive returns from thriving startups.


Protection From Stock Volatility
The stock market is a complex web of companies that can be directly affected by economic and societal events. A panic, economic downturn, or virus epidemic are all examples of situations where the stock market was highly volatile.
Alternative investments are low-correlation assets. Investing in startups or other alternative assets allows you to experience continued growth in the face of a volatile market.


Positive Track Record of Success
There's a reason so many venture capitalists and angel investors flock to startups and pre-IPO investments. These stocks, particularly as part of an alternative asset portfolio, tend to see increased dividend value on a per-year basis. Tech startups in particular have been known to see excellent returns in short periods of time.


Risks of Investing in Pre-IPOs
No investment is risk free, including pre-IPO investing. While canny angel investors can reap major rewards, this investment option can be tricky to pull off and can lead to losses as well. Consider each of these risks involved in pre-IPO stocks as you consider your investment strategy:
No SEC approval: Not every company is guaranteed a strong IPO, or even one at all. Purchasing shares early on can be a great way to see major gains, but it can also mean buying into a company that isn't ready to go public.

Rigid stock purchases: The SEC has restrictions on how you can trade pre-IPO stocks, which translates to less liquidity as you watch prices rise and fall.

Unproven company: Investing in startups is risky because the company has little or no track record. Even a great idea and a great leadership team can still end up as a failed company or a company that doesn't meet its valuation expectations.


Start Investing in Startups With Hedonova
Learn more about how to invest in startups before IPO with Hedonova. Contact us now to learn more about the investment process, promising pre-IPO startups, and how you can add this investment strategy to a growing portfolio of alternative assets. See what a modern portfolio looks like as you invest in tech startups, agricultural economy, and other state-of-the-art assets with our streamlined platform.