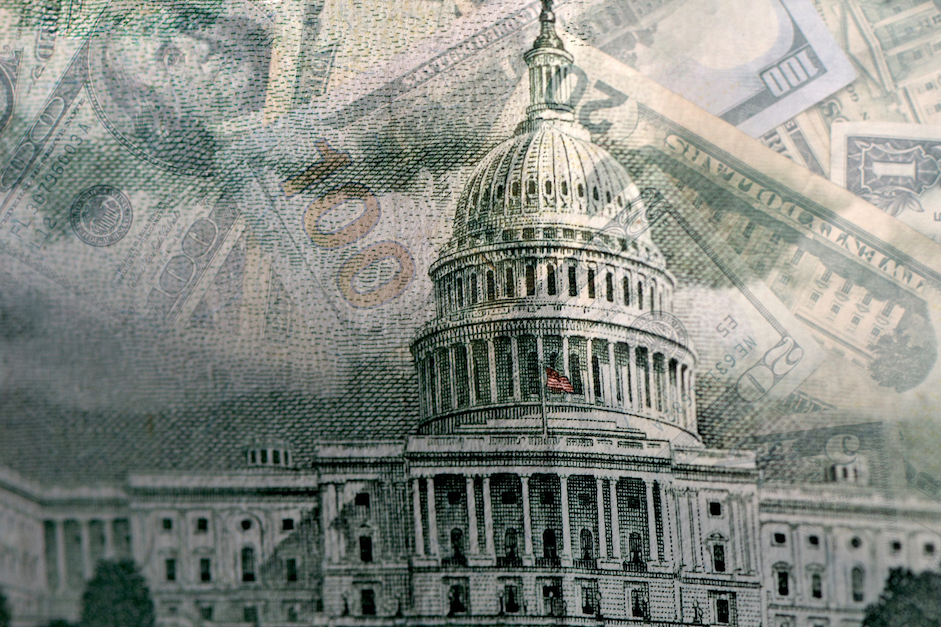 Most people don't realize they're already an accredited investor — are you?
Becoming an investor means taking into account various personal financial aspects and goals. What are your investment aspirations? Accredited investing is open only to a select few and carries different responsibilities than traditional investing for unaccredited investors. For instance, take a look at your:
Current finances. Becoming an accredited investor requires a certain provable net worth. Many investments are only available to high net worth individuals.

Short-term financial needs. How secure are you financially? In the short term, is there any chance you might need the money you're thinking of putting towards investments? Any major purchases on your horizon?

Investment goals. Why do you want to invest? Do you need cash flow? Are you looking at tax breaks? Are you planning for the future and want to find long-term income opportunities?

Tolerance of risk. What is your risk tolerance? Can you afford potential losses? Are you trying to build a nest egg for later in life?

These are questions you must answer honestly. The answers can help you decide if you want to become an investor or even an accredited investor. Depending on your answers, you might already be an accredited investor.
But first, here's some history regarding accredited investing.
How Did the JOBS Act Affect Investments?
Rules for investors were rigid prior to the Jumpstart Our Business Startups (JOBS) Act of 2016. The Securities and Exchange Commission (SEC) — a financial industry regulatory authority — opened new investment opportunities to everyday Americans when their new rules for equity crowdfunding took effect. This meant the average American could get in on more valuable trades, even if they didn't have the financial valuation to back up their investments.
No longer were investors required to be accredited according to Title III of JOBS. Title III widened the options available to entrepreneurs seeking operating capital. The Act allowed them to reach out to anyone via an online platform — crowdfunding.
But how?
By easing the regulations and widening the loophole associated with the securities this Act pertained to.
Legislation for the Act was signed during President Obama's first term in office, in April 2012. The SEC then had to rewrite many of its rules, specifically the ones that stated only accredited investors could invest using crowdfunding. This addendum to the JOBS Act went into effect in May 2016.
Title III gave small businesses and startups in their early stages a different means of obtaining capital. Non-accredited investors now had access to equity crowdfunding sites.
But with securities investment comes great responsibility. Many unaccredited investors don't have the financial chops for the long haul. And this is one of the reasons why accreditation exists. Accreditation is vital in the world of high-dollar — and high-risk — investments.
So, what does it mean to be accredited? And how do you find out if you're an accredited investor?
Accredited Investor Definition
If you meet the criteria to be an accredited investor, the SEC allows you to invest in securities that aren't necessarily registered with appropriate financial authorities. To earn accredited status, you must have satisfied at least one of the requirements regarding your income or net worth, size of assets, status, or professional experience.
Some examples of accredited investors include:
Individuals with high net worth

Banks

Credit unions

Trusts

Insurance companies

Brokers

In the United States, the SEC (in Regulation D) considers anyone who is financially sophisticated and doesn't require disclosure protections to be an accredited investor.
Does becoming accredited matter?
That depends. Are you looking for the status? Or do you want to be a truly savvy investor?
Hedge funds and private equity may look like the pinnacle of investments, and while some of these investments can get you inside the gates, they're not as "golden ticket" as you might think. In fact, many people have seen great financial success investing in funds as simple as the S&P 500.
For instance, Warren Buffet is a household name these days. His fortune is over $120 billion, and he amassed most of his wealth by investing in common stocks that even non-accredited investors can participate in. In fact, Buffet bought his first stock at the tender age of 11!
Obviously, Warren Buffet is an accredited investor, but he didn't start out that way — his status today isn't thanks to accreditation.
Rather than focusing on accredited status alone, it's smarter to consider becoming a savvy investor. You can grow financially sophisticated by applying some of the techniques that Buffet used. This isn't to say that accreditation means nothing. It only means that accreditation isn't everything if you don't know what to do with this coveted status.
Benefits of Having Accredited Investor Status
All that said, there are several perks for accredited investors. One of the biggest perks is that investment options are wide open. Investing in smaller or privately held companies often offers a much higher potential for gain. For instance, the cannabis market is one of the most prized markets for accredited investors. Why? New opportunities arise daily, and many of these companies are still private. Getting in on the ground floor before a company goes public can guarantee greater dividends.
What advantages do accredited investors have over non-accredited investors?
Non-accredited investors can also invest in certain private companies, but as an accredited investor, you'll have many more options. Non-accredited investors are bound by regulatory restrictions. From the viewpoint of a company, raising capital with non-accredited investors can be a burden — if not outright prohibitive.
Accredited investors have the chance to learn about investment opportunities first, get access, and then invest. Some of these opportunities can include syndications, crowdfunding, angel investments, and hedge funds. Although the JOBS Act opened opportunities for non-accredited investors in 2016, there are still conditions that must be met by both the individual investing and the company receiving the investment funds.
How You Can Become an Accredited Investor
Perhaps you've been waiting for this golden nugget of information: How do you become an accredited investor? Well, you might mistakenly think there's some special formula, government agency, or review board that bestows this status upon you after filling out some forms or jumping through some hoops. The truth is there's no magical road or fast-track process to becoming an accredited investor. There are no credentials to earn. No exam to take.
In fact, you might already be an accredited investor!
Each prospective company you desire to invest in must conduct due diligence before offering up a sale to you. If a company issues unregistered or private securities, they must discern your investor status. This involves several steps on their part to ensure you're an accredited investor before they can offer securities.
Can you simply tell the company you're accredited? Unfortunately, no. You'll be presented with a questionnaire to verify your accredited status. You'll probably have to attach financial statements, tax returns, and W2s from your employer. The assessing company may also ask to see your credit report to determine, should you have any outstanding debts, if those debts would hamper your investment ability. It's a good idea to have written statements from your lawyer, accountant, broker, or advisor.
Proving your status
To prove accredited status, you must be able to show that:
You've earned income greater than $200,000 ($300,000 with a spouse/domestic partner) for the past two consecutive years, and

You expect this same level of income to continue, or

Your net worth is more than $1 million (solely or with a spouse/domestic partner), after subtracting the value of your primary residence


What Platforms Exist for Accredited Investors?
Are you scared to death of owning your own investment property and all the work involved with repairs and maintenance?
On the other hand, just the mere mention of real estate investments gets you excited. It's never been easier to stake a claim on a real estate deal or a fund that's focused on commercial deals.
The JOBS Act allowed crowdfunding companies to market this type of investment, and many platforms have popped up that bring the opportunities to you. These platforms strictly vet the opportunities as well as the investors seeking them.
But what if you'd rather get in on the next big round of equity funding for a tech startup? Well, with equity crowdfunding, you can do just that.  
The JOBS Act made it possible for accredited investors to invest in privately held companies for a piece of ownership. And the platforms that provide these types of opportunities aren't offering a nice thank-you letter or token product in exchange for your contribution. You actually get part ownership in the company you invest in — and the chance to share in their success. Don't be blinded, though. Investments are tricky, and not every opportunity leads to success.
Equity crowdfunding platforms host opportunities from startups to large privately held companies looking for investment funding from individuals like you. Many of these platforms allow you to invest in either a venture capital fund or choose the companies you'd like to assist. And the best part is that equity crowdfunding allows you to invest with much less than the traditional investment minimum. Some platforms allow both accredited investors and non-accredited investors to take part, but non-accredited investors are hampered by rules and limits on allowable investments. For instance, the SEC states that non-accredited investors can only invest a certain amount in a one-year period. A non-accredited investor's limit is based on income and net-worth, but an accredited investor has no restrictions.
Hedonova is the platform for alternative investing
Many people don't realize they're already accredited — is that you? If you fit the criteria listed above, and you're interested in today's best alternative investments, come see what Hedonova is all about.
Are you ready? Get started investing or contact us.
FAQs
What Qualifies an Accredited Investor?
To prove accredited status, you must show that:
You've earned income greater than $200,000 ($300,000 with a spouse/domestic partner) for the past two consecutive years, and

You expect this same level of income to continue, or

Your net worth is more than $1 million (solely or with a spouse/domestic partner), after subtracting the value of your primary residence

Do You Have to Prove You Are an Accredited Investor?
Yes. Accreditation offers access to investments that unaccredited investors cannot access. You must prove your accreditation before you can invest in certain vehicles, such as private equities.
What Happens if You Lie About Being an Accredited Investor?
Typically, the blame falls on the fund or company. Companies must perform due diligence and ensure investors are accredited. As for your involvement, you will likely lose your investment.
How Much Can an Accredited Investor Invest?
Accredited investors have no limits on investments.
What is the Benefit of Being an Accredited Investor?
Accredited investors have no limits on investment amounts, plus they have access to private investments that unaccredited investors do not.
Can an LLC Become an Accredited Investor?
LLCs and other such entities can become accredited investors. But the LLC must have at least $5 million in assets and prove their accreditation was not solely for the ability to invest.