Hedonova uses a high-watermark fee structure to ensure that investors are not charged twice for the same profits.
Let's assume an investor starts with a $10,000 investment. At the end of the year, the portfolio stands at $14,000. The fund charges a 20% performance fee on the gains (20% of $4000). So $14000 becomes the high watermark for the year.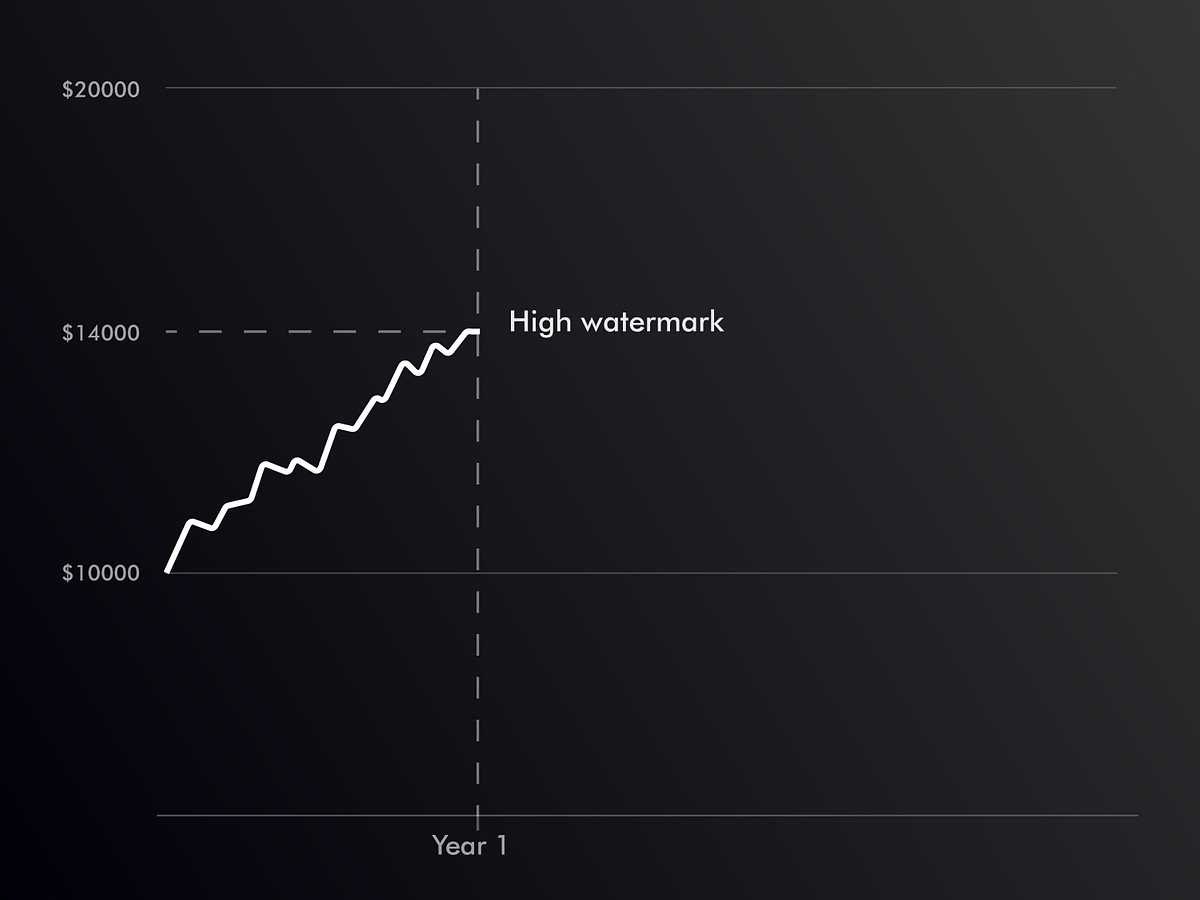 Let's say the following year experiences an economic downturn where the majority of investment assets decline in value. The investor's portfolio at the end of the year now stands at $12,000, down from $14,000 the year before. Since the investor did not make a profit, Hedonova does not charge any performance fee.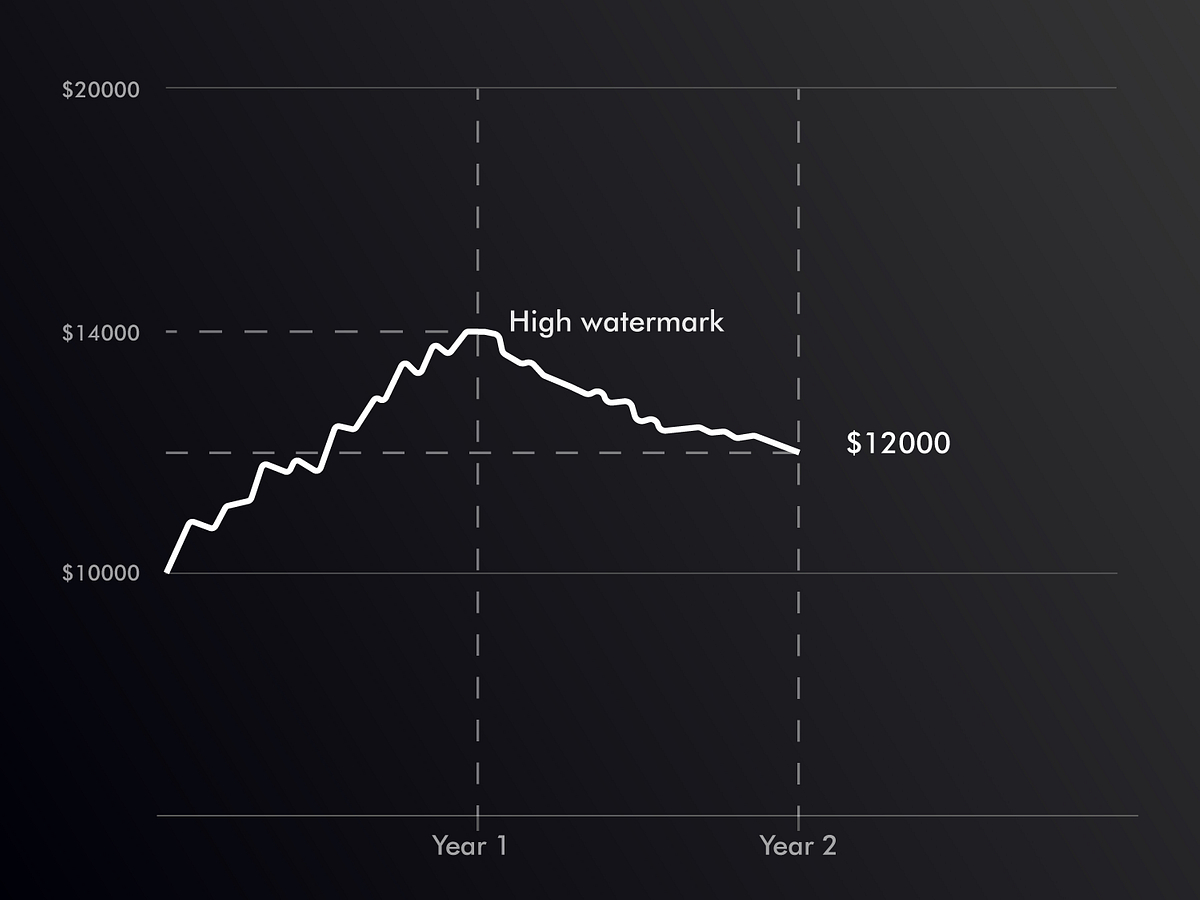 Year 3 was spectacular. The investor's portfolio is riding high, from a low of $12000 in Year 2 to a peak of $20000 in Year 3. Common sense dictates that the investor will be charged for the year's profits, or 20% of $8000 ($20000 - $12000) which is equal to $1600. However, this is unfair to the investor because he has already been charged for the gains made between $12,000 to $14,000 in Year 1. So it makes sense to exclude any gains up to $14000.
Any performance fee charged should be based on the profits made above the $14000 mark, or the high watermark. Hence, performance fee charged in Year 3 will be 20% of $4,000 ($18000 - $14000) or $800.